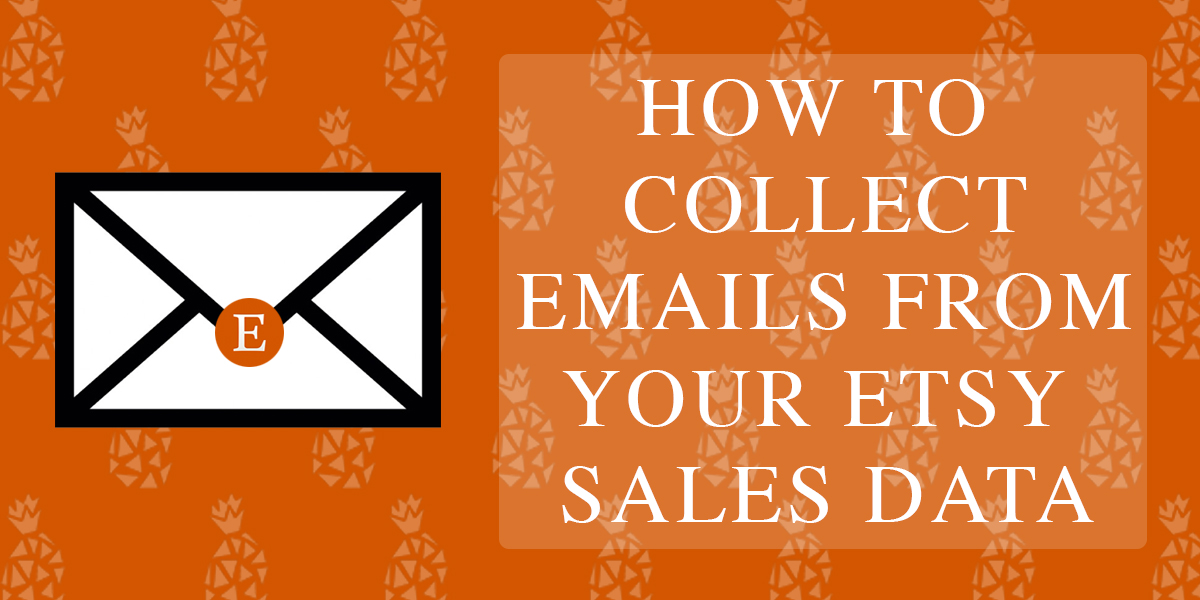 A while ago when I first started getting into ecommerce I had a facebook marketer in Boise named Koby Conrad (btw, Koby is unreal at Facebook marketing) tell me that email marketing alone can keep a company afloat.
He told me the story of a jewelry company based out of Boise he was consulting for who had been in the ecommerce business for 10 years and over those ten years had amassed a email list of 50,000 people.
I know some of the digital marketers out there right now are probably shitting themselves about that number but at the time I didn't realize the value of this number and I doubt you realize it too.
It wasn't until a year later, about a month ago, that I realized how valuable that email list is. An email list when used properly can drive about 16% of traffic and have about a 1-3% conversation rate.
You have an email list of 50,000, you send out an email to your list once a week which is best practice, you are getting a 1% conversation and your average sale makes you
$10. That's $20,000 per month. Yeah.
Ok, so that part of the email list is common knowledge to most but what is more valuable in my eyes is what else you can do with that list.
You start a new blog that fits your dem and psych.
Email them.
Write a ebook that fits the dem and psych.
Email them.
Get the picture?
So let's collect those Etsy emails.
—
How to collect the emails semi-non manually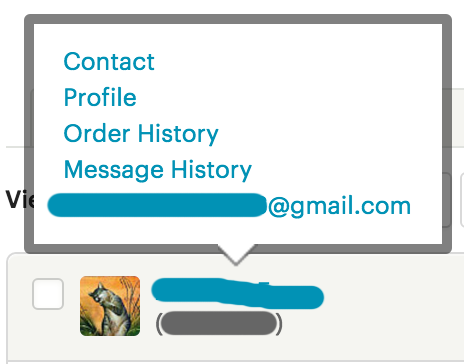 So our goal is to collect the emails of each of our previous customers. What sucks though is that the email data can't be downloaded from Etsy already in a file and can only be viewed when you click on the customer's name. This means you would have to manually click and copy and paste every email.
Fuck that.
This is when I wondered if the email data could be found in the page source html. Bingo, it can :)
The next steps will show you have to scrape the html data and pull out the emails. You don't need to know how to code for this, all the tools used are really easy, user friendly and free.
—
1 Go into your Etsy sales data under the all tab

2 Left click anywhere on the page using the chrome browser and click on the 'view page source' option
<h/3>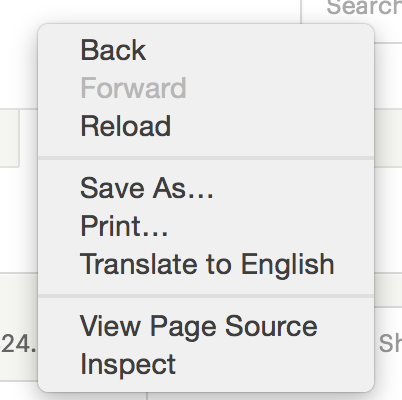 3 On the right side of your screen you'll see something like this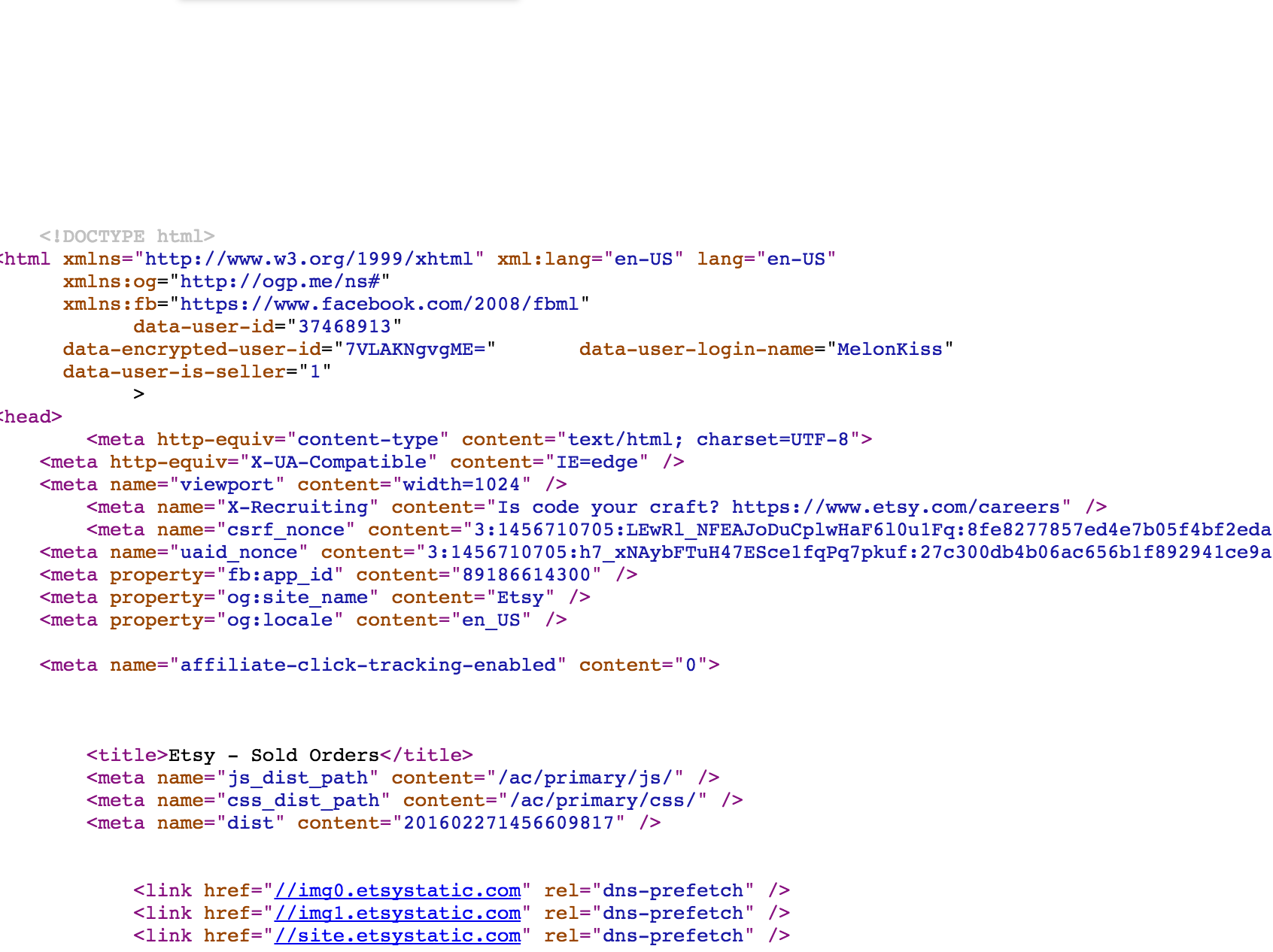 4 Press command a to select everything on the page and then command c to copy it all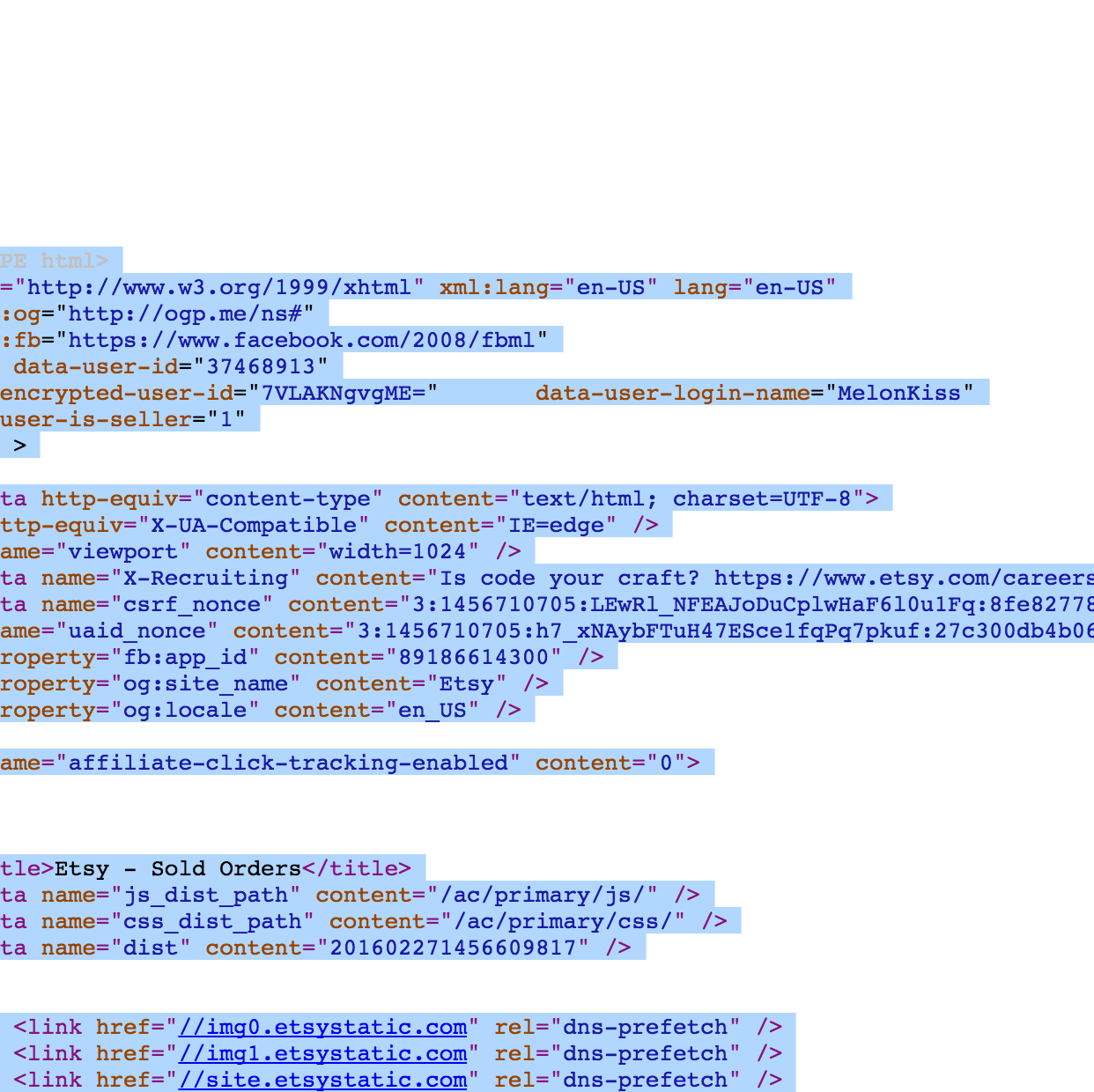 5 Paste the text you just copied into this website app extractemailaddress.com and then click extract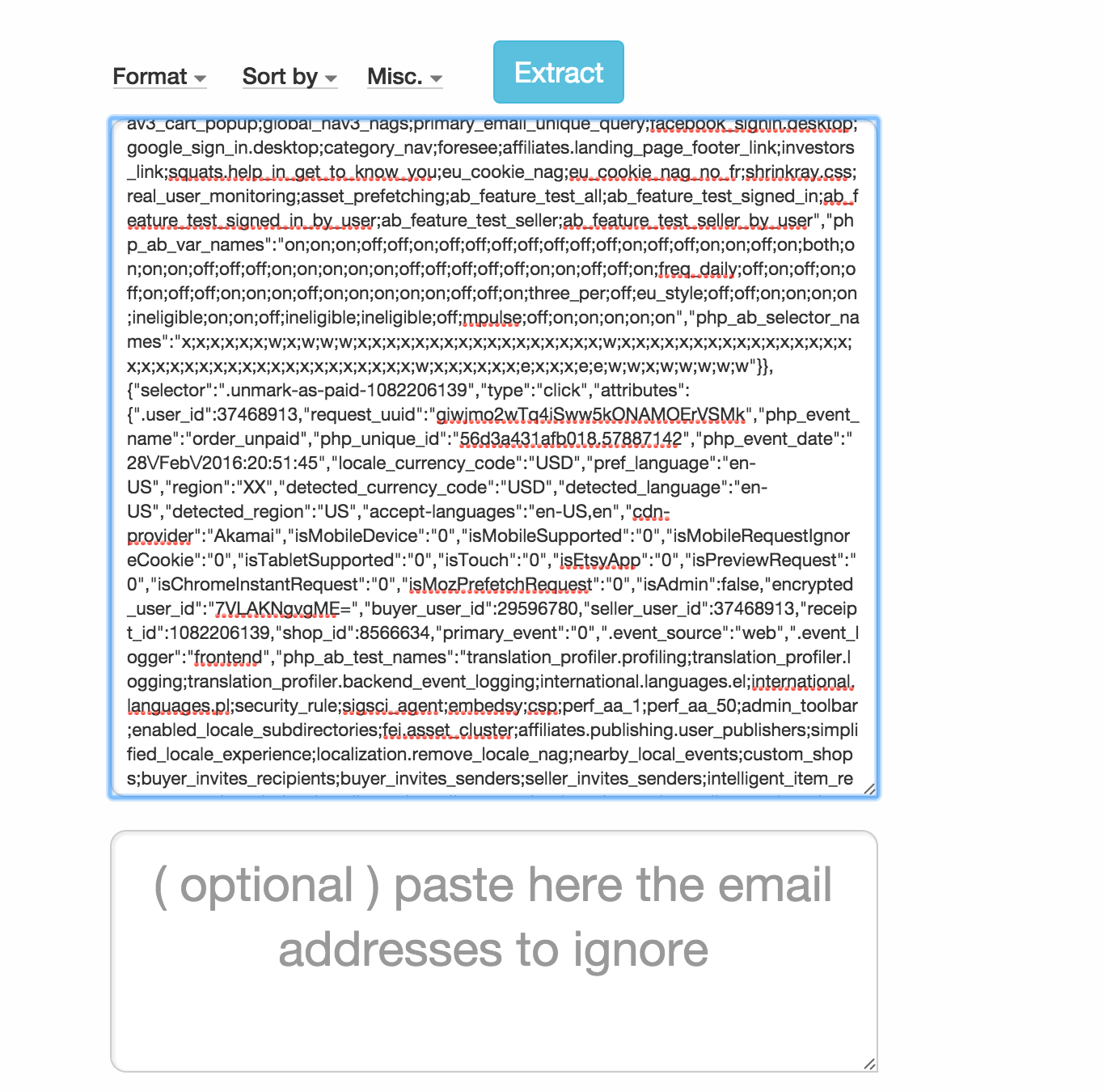 6 Copy emails extracted and paste into google sheets document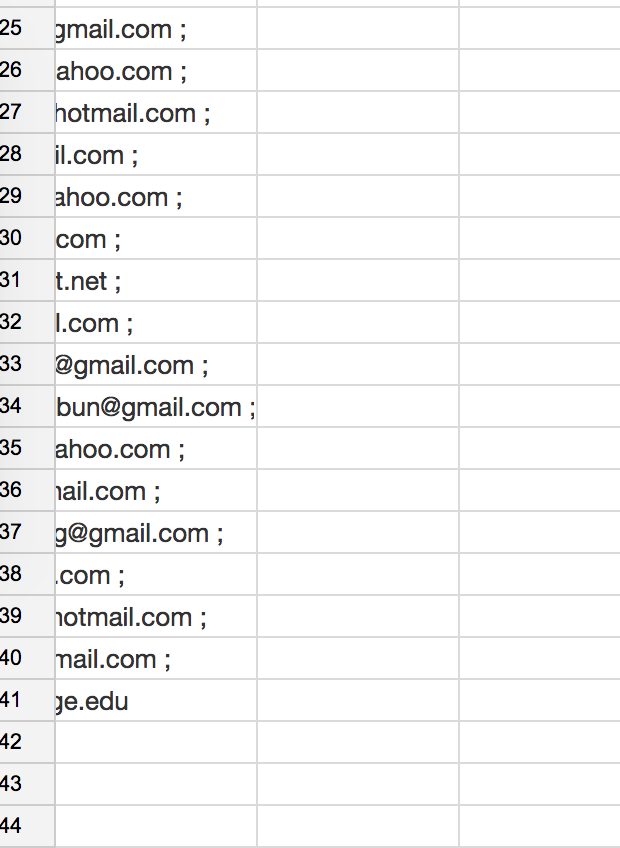 7 Repeat steps 4 – 6 for each page. This part sucks, but it is better making like 40 clicks instead of 1400. I tried to figure out a different solution, don't know how. If anyone has a suggestion I would love to hear it! :)
8 Put your new email list in excel and use the function below to delete the colon from the end of the email addresses
=SUBSTITUTE(B1, ";", "")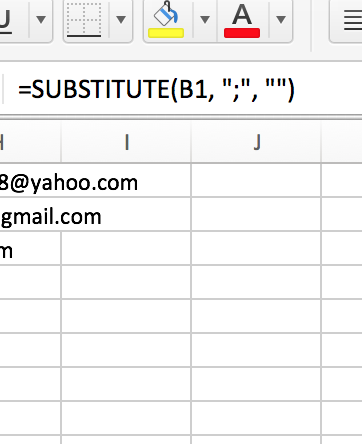 9 Select the whole column and use the remove duplicate function in excel to well, delete duplicates

You are done dude.
Hoped this helped you out and as always if you feeling supporting me share and show some social media love :)
Cod⌥
Comments
comments